Disorientation is a finalist for the Hilary Weston Writers' Trust Nonfiction Prize
"Disorientation is a formally inventive and searing meditation on race and Blackness. Both topical and literary, Williams' essay collection juxtaposes personal stories about racial profiling and microaggressions alongside discussions about the murders of George Floyd and Eric Garner and readings of Black writers like Audre Lorde and James Baldwin. His writing moves, by turn, from tenderness to despair to anger, yet remains clear-eyed and intellectually rigorous throughout. In an age of hot takes and condemnation, Williams's essays reflect, explore, and illuminate."

— Jury, Hilary Weston Writers' Trust Prize for Nonfiction
CBC's top nonfiction pick for fall 2021

Disorientation should be required reading, says the hosts of The Social.
NATIONAL RADIO
Here's a meaty interview about Disorientation. Host Matt Galloway is always prepared. He even sprung some house music on me. The Current: Giller Prize-winning author Ian Williams on having meaningful conversations about race | The Current with Matt Galloway | Live Radio | CBC Listen
TV
Talking with Nam Kiwanuka about Disorientation on The Agenda
Radio Interview
I sound a bit like a robot.
A Star on the Brampton Walk of Fame
You can watch a replay of the ceremony. It starts at 15:15.
Learn more about the Hilary Weston Writers' Trust finalists
Disorientation is turning some heads
A couple of reviews and profiles
Bonjour, tout le monde!
With Nobel Laureate, Kazuo Ishiguro
You can watch a replay of the interview here. Good conversation.
A profile in Nuvo Magzazine
Longform sports writing for Sportsnet
I wrote about tennis. The article is called "The Peak." It's about empathy, belief, joy, delusion and decline, in and out of tennis.
Reproduction one of four Canadian titles longlisted for the 2021 Dublin Literary Award
A Conversation with Margaret Atwood for The Globe and Mail
Word Problems wins the Raymond Souster Award from the League of Canadian Poets
Check out the media release and a short interview here.
Here's a replay of the Zoom launch for Word Problems. You can see the red spines of Word Problems in the bottom left corner starting at 21:14.
On the cover of Publishers Weekly
On winning the $100K Scotiabank Giller Prize
Old News
Reproduction gets a nod from the Globe and Mail in the first paragraph of "Your 2019 winter reading list."
Reproduction gets a nod from 49th Shelf in the last paragraph of its "Most Anticipated: Our Spring 2019 Fiction Preview."
+
Reproduction in FASHION
If you're looking for a reason to buy a fat, glossy fashion magazine, Reproduction is in the winter 2019 issue of FASHION, as part of its Fuse List ("a comprehensive list of everything, everyone, and every place we predict will blow up in 2019" or "all the books, movies, and podcasts you'll be obsessed with in 2019").
It's cooler in print but here's an online peek.
+
Reproduction in Quill & Quire
A paywall stands between you and an interview I did with Suzanne Andrews for Quill & Quire. It's a lengthy spread and I love the image that leads off the article.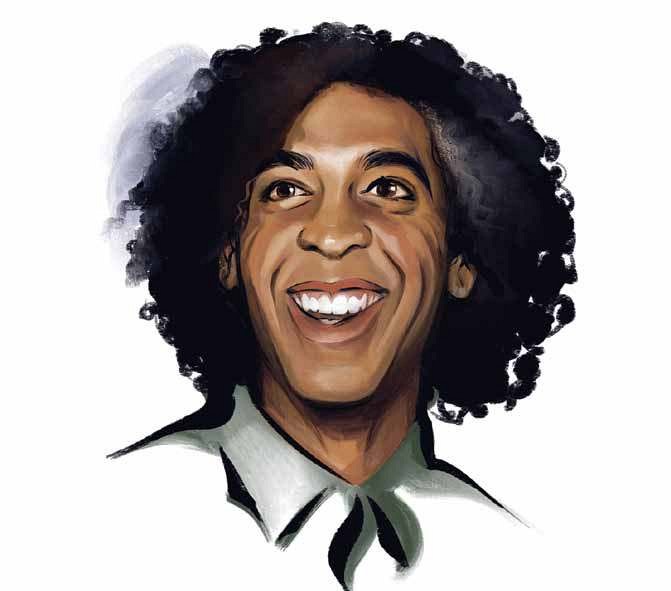 If you or someone you know is responsible for this drawing, please let me know. You're incredible!
The content of the article is worth reading too. It begins, "Can a novel reproduce itself?"
+
Reproduction in Chatelaine
Reproduction is on Chatelaine's list of Buzziest New Books for 2019 along with books by Alix Ohlin, Anakana Schofield, Zalika Reid-Benta, Ian McEwan, Helen Oyeyemi, Alicia Elliott, and Marlon James.
If you don't want to click through the list (for shame, yall), here's the page on Reproduction.
.
.
.
[About a year of missing news]
.
.
.
Older News
Who dat?
The trustees of The Griffin Trust For Excellence In Poetry are pleased to announce that Sarah Howe (UK), Ben Lerner (US) and Ian Williams (Canada) are the judges for the 2018 Griffin Poetry Prize.
*
Al Purdy A-Frame
Looking forward to spending some time in August 2016 at the Al Purdy A-Frame. By then I should be proofreading my novel.
*
Poetry-in-Voice Winner
Enzo Campa won the national Poetry-in-Voice Recitation Contest, the brainchild of the Griffin Trust, with his recitation of my poem, "Echolalia." Poetry is alive in high schools. As proof, I submit this video of Enzo reciting "Echolalia" in front a bunch of lockers.
*
The Writers' Union of Canada
I'm on a year-long task force of the Writers' Union of Canada that seeks to examine and update, if necessary, its governance structure.
There's no obligatory military-type service expected of writers but by nature, I'd like to believe that we're more apt to kiss the hand that feeds us than bite it.
*
Canada Council
It's not a secret anymore. I was on a number of Canada Council juries over 2015-2016. Trust me, there's a lot of integrity and discussion behind grant decisions, particularly at Canada Council. Your work is seriously considered by multiple people and the committee gets disappointed too when there's not enough money to go around. We speak kindly and encouragingly of many of you who may not get funded.
*
Residency Jury
Happy to serve on the Al Purdy A-Frame residency jury with my great colleagues, Steven Heighton, Karen Solie, and Marilyn Dumont. Congratulations to all the winners!
*
Diaspora Dialogues
I'm a jury member for the Ontario Arts Council Writers Reserve Grants, administered by Diaspora Dialogues, as well as the Diaspora Dialogues Mentorship Program.
Diaspora Dialogues is really make sure arts funding and programming reach historically under-represented groups.
*
Latner Writers Trust Poetry Prize
Congratulations to Karen Solie!
I was honoured to be a judge, along with Al Moritz and Susan Musgrave, for the Latner Writers Trust Poetry Prize, a $25 000 prize awarded to a mid-career Canadian poet, 2015.
*
Leighton Residency at the Banff Centre
I'm glad to have a few weeks in a cabin in the woods at the Banff Centre to work on my novel. Good food, good company, constant fear of wildlife, as in flash visions of hearing a knock on my door and discovering the wolf from the Three Little Pigs.
I discarded all of part 4 and rewrote it–25 000 words gone. Brutal but necessary.
*
Twitter Takeover for CBC Books
---
Judging the Thomas Morton Memorial Prize
Canadian Writer-in-Residence
I'm honoured to be chosen as the 2014-2015 Canadian Writer in Residence at the University of Calgary as part of its Distinguished Writers Program.
Ian Williams is now a part of RPO
By the numbers, Representative Poetry Online (RPO) is an anthology of 4 800 poems by 700 poets over the last 1400 years hosted by the University of Toronto. In addition to keyword searches, you can also browse through poetry by timelines or maps.
Here's my page with five poems and a biography.
Personals is Sh
ortlisted for the 2013 ReLit Award
Even before writing the opening ring cycle of Personals, I have always loved the ReLit prize, the actual prize, a ring made up of four dials, each with the letters of the alphabet.
Grinnin'
April 9, 2013
Personals is shortlisted for the
Griffin Poetry Prize
the world's largest prize for a first edition single collection of poetry
Personals Shortlisted for the Robert Kroetsch Poetry Book Award
Personals is shortlisted for the Robert Kroetsch Poetry Book Award. The award is presented annually to the best poetry collection published by an Alberta-based publisher. Personals is also up for a design award.
Profile in U of T Magazine
Winter 2013
University of Toronto's alumni magazine has a snazzy profile of me in the current issue.
I sound like the offspring of Thoreau and Madame Defarge.
It's all true. I learned how to use a chainsaw because a colleague's husband dared me to come up to their place in New Hampshire and chop wood.
Read the article and I'll blog about it soon.
Broadview Anthology of Short Fiction
Fall 2012
You dress your story for the weather as best as you can and send it out into the snowy world and hope it finds good friends.
"Break In," the split narrative story from Not Anyone's Anything, is keeping good company in the Broadview Anthology of Short Fiction. It has found a place among fiction by such short story masters as Nathaniel Hawthorne, Edgar Allan Poe, James Joyce, Ernest Hemingway, Flannery O'Connor, Alice Munro, Margaret Atwood, and Lorrie Moore.
Plus Chekhov and Faulkner and Melville and Ursula Le Guin. I'm telling you, "Break In" is running with the cool, smart kids.
Best Canadian Poetry in English 2012
Fall 2012
My poem has the longest title in the anthology. "Missed connections: Walmart automotive dept–w4m" was selected for inclusion in this year's Best Canadian Poetry anthology.
Stop by page 86 for good times.
"Continuing in a long-established tradition of poetry excellence, this collection of 50 poems is culled from Canadian literary magazines and journals. The handpicked selection includes the best, and most current, representations of the vibrant Canadian poetry scene."
The 2012 CBC List of 10 Canadian Writers to Watch
[IMAGE MISSING]
You're watching one of them!
Not Anyone's Anything Wins the Danuta Gleed Literary Award!
June 12, 2012
"Brilliant."
"Fresh."
"Funny."
"Intelligent."
From the press release:
Toronto – The Writers' Union of Canada announced today that Ian Williams is the recipient of the $10,000 first prize in the 15th annual Danuta Gleed Literary Award, recognizing the best first English language collection of short fiction by a Canadian author published in 2011.
Of Ian Williams' book Not Anyone's Anything (published by Freehand Books, an imprint of Broadview Press), jury members Gail Anderson-Dargatz, Robin McGrath, and Hal Niedzviecki said: "The writing in Not Anyone's Anything is fresh, funny, and intelligent. This is a solid first book with gripping, convincing dialogue, a fluid sense of urbanity, and structural innovation that doesn't come off as trickery. You see the poet here, in the crisp choice of language and even in the line breaks, as Williams uses typography and unusual layout to suggest a split-screen view of life. This is a brilliant collection."
Read more from the press release.
Read the CBC article here.